Aug 24, 2020 • 6M
QM005 - Five Minute History of Money
An audio newsletter taking a closer look at how money works and how it affects the world around us.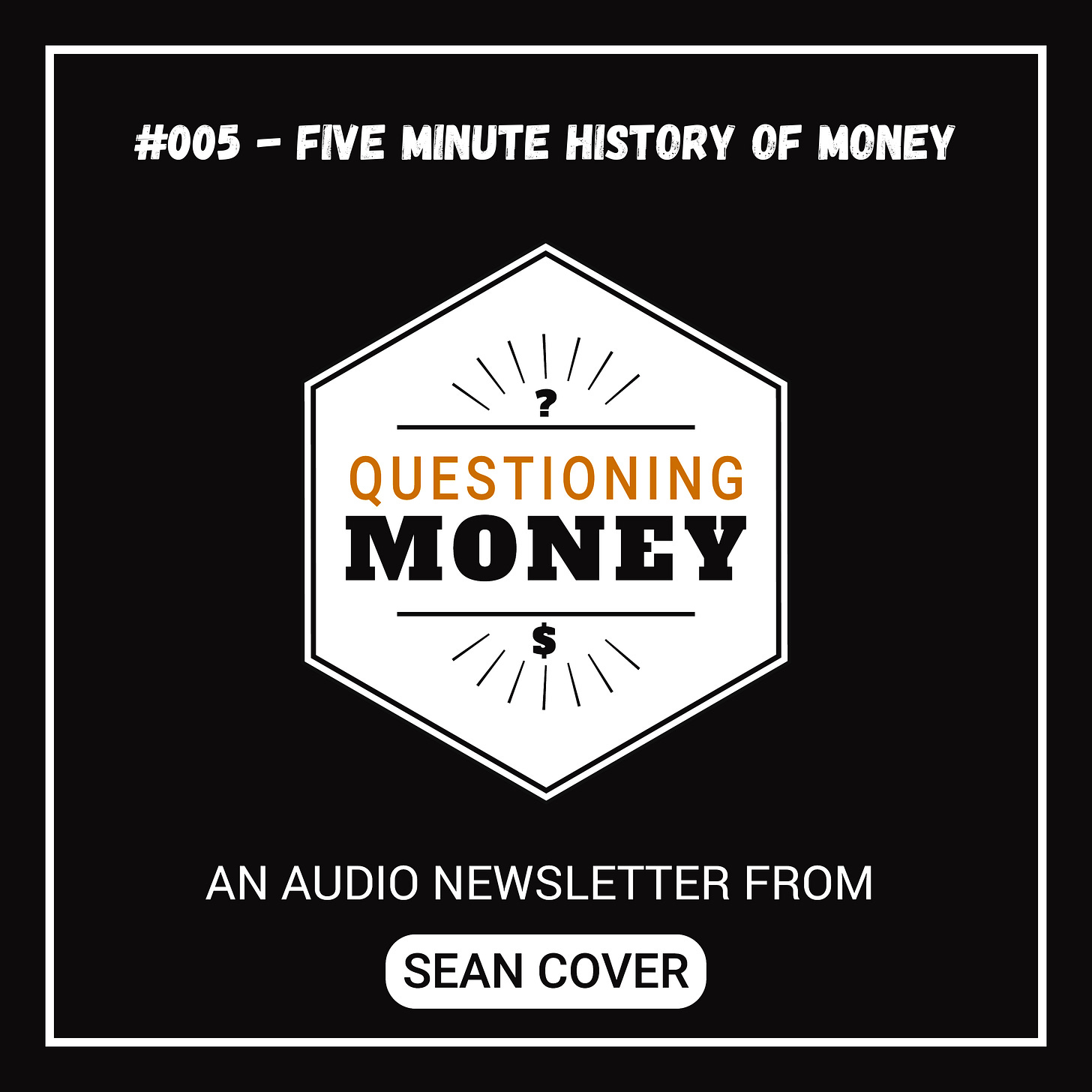 Hi All,
Today's newsletter issue is about the history of money. While the history of money is both lengthy and complicated, it's still useful to have a basic understanding of how money developed and progressed throughout history.
If you like the newsletter - please subscribe. You can also follow me on Twitter @seancover.
Thanks for listening!
Sean
https://twitter.com/seancover