Aug 17, 2020 • 6M
QM004 - Printing Money Doesn't Buy More Stuff
An audio newsletter taking a closer look at how money works and how it affects the world around us.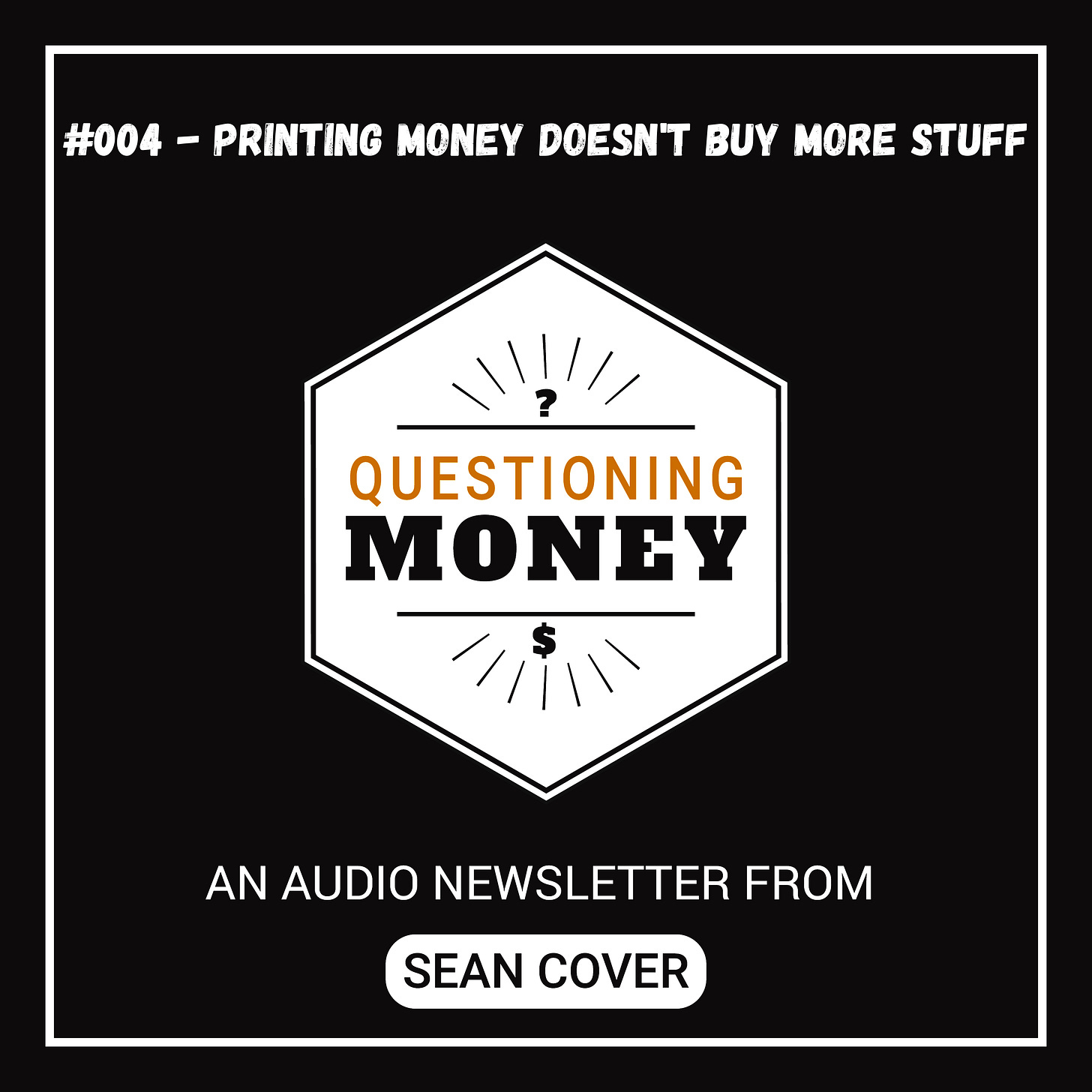 Hi All,
Today's newsletter issue talks about printing money. As talks about the sizes of the COVID-19 stimulus packages continue, it is becoming increasingly common to wonder why we can't print as much money as we want - either to fund stimulus or to accomplish other policy goals. The reason why is because printing more money doesn't actually buy more things. That idea can be hard to wrap your head around. Let's talk about it.
If you like the newsletter - please subscribe. You can also follow me on Twitter @seancover.
Thanks for listening!
Sean
https://twitter.com/seancover